August 9-17 of 2014, Daughter and I (together with Grandma and 44 of her closest 65+ year old friends) travelled by coach from Darwin in Northern Territory to Broome in Western Australia. With 2853 kms clocked,  a cracking pace was set and to everyone's credit, all kept up!
If you've not been to the Kimberley's, you must change that as soon as possible.
It is some of the most exquisite countryside you will ever see… and the colours, just stunning.
There was drama afoot when about to leave Fitzroy Crossing. A road train had rolled on the road to Broome and we could not get through. That meant an unplanned overnighter at the Fitzroy Crossing Resort. Lucky for us, they could accommodate (and a few others), with the tents being just fine. Even got to watch the football with the locals at the bar that evening. The banter between the grey army and the young blackfellas was hilarious!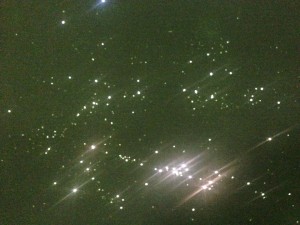 It was a very special to be able to have 3 generations together on adventure.
Time cherished by us all. Shame it's over now…