A quick live cross from The Rock Hotel (yes this is what happens when you have easy and constant internet access!)
We're just going for a swim (well daughter is) after scoffing High Tea on the Wisteria Terrace of The Rock Hotel, having just spent the day arriving from Spain. No stamp in the passport though, so disappointing. I did try to talk them into it!
We been to the top of the Rock, we've been to the bottom.
We've seen the monkeys, and we've walked through the military tunnels.
An action packed, day by all accounts.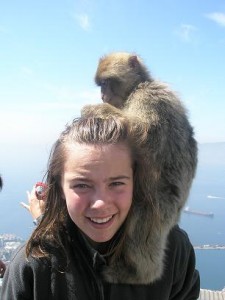 Tomorrow we head to Morocco. 10am Ferry in the morning.
Africa, here we come (again)…can't wait.
ps speaking of Morocco and the internet… there probably won't be nearly as many blog posts over the next two weeks as I expect access to be very limited, especially in the desert, on camels!
how exciting…