what a setting this is… could be the postcard picture perfect setting taken at the beach, but instead its taken at Lake Malawi… its so big you cannot see the other side. Quite exceptional really.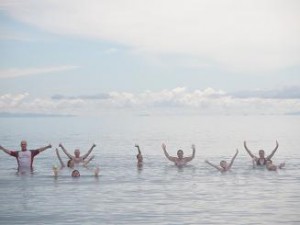 My phone is not working in Malawi… it would appear that Telstra does not have reciprocal rights here. So the next try will be Zambia.
R&R has been the order of the last two days, and well used too I must say… the batteries needed to be recharged.
Here's to a wonderful New Year and may 2008 bring all you desire.
ho ho ho denise