Sending greetings from Zambia, where the rain is coming down like nothing I have seen for some time, and constant too… if only it could head Melbourne way… parts of Africa may not have some things but they have rain and green grass aplenty.
We have spent a number of days catching up on rest and reading and eating and sleeping, oh and some mandatory playing… who'd have thought Lake Malawi could be as reenergising as it has turned out to be. Now we have hit Zambia on our way to Victoria Falls… hopefully all this good rain will have the Falls flow like never before! No idea if this rain heads that way but its worth wishing for…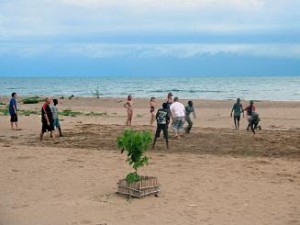 I trust day 3 of the New Year is heading in the right direction.
If you've not done your annual ME review then best set some time aside over the next week or two. I have one full day of driving in the safari truck so I will be doing some head work around this myself tomorrow.
Look forward to reporting in again, probably from Victoria Falls Zimbabwe.