Saying goodbye was sad indeed. Daughter and I both burst into tears, knowing that this dream had not only been realised but may not ever be repeated. This had us sobbing as the sun set and a few days later when disembarking from the ship and saying goodbye to our new pals.
Who knew saying goodbye to ice and cold could make you quite so emotional!
Prior to the last hooray, Neko Harbour and Cuverville Island, through the Gerlache Strait was an impressive way to finish off.
"Neko Harbour" is an inlet on the Antarctic Peninsula on Andvord Bay, situated on the west coast of Graham Land. [Wikipedia]

"Cuverville Island" or Île de Cavelier de Cuverville is a dark, rocky island lying in Errera Channel between Arctowski Peninsula and the northern part of Rongé Island, off the west coast of Graham Land in Antarctica. [Wikipedia]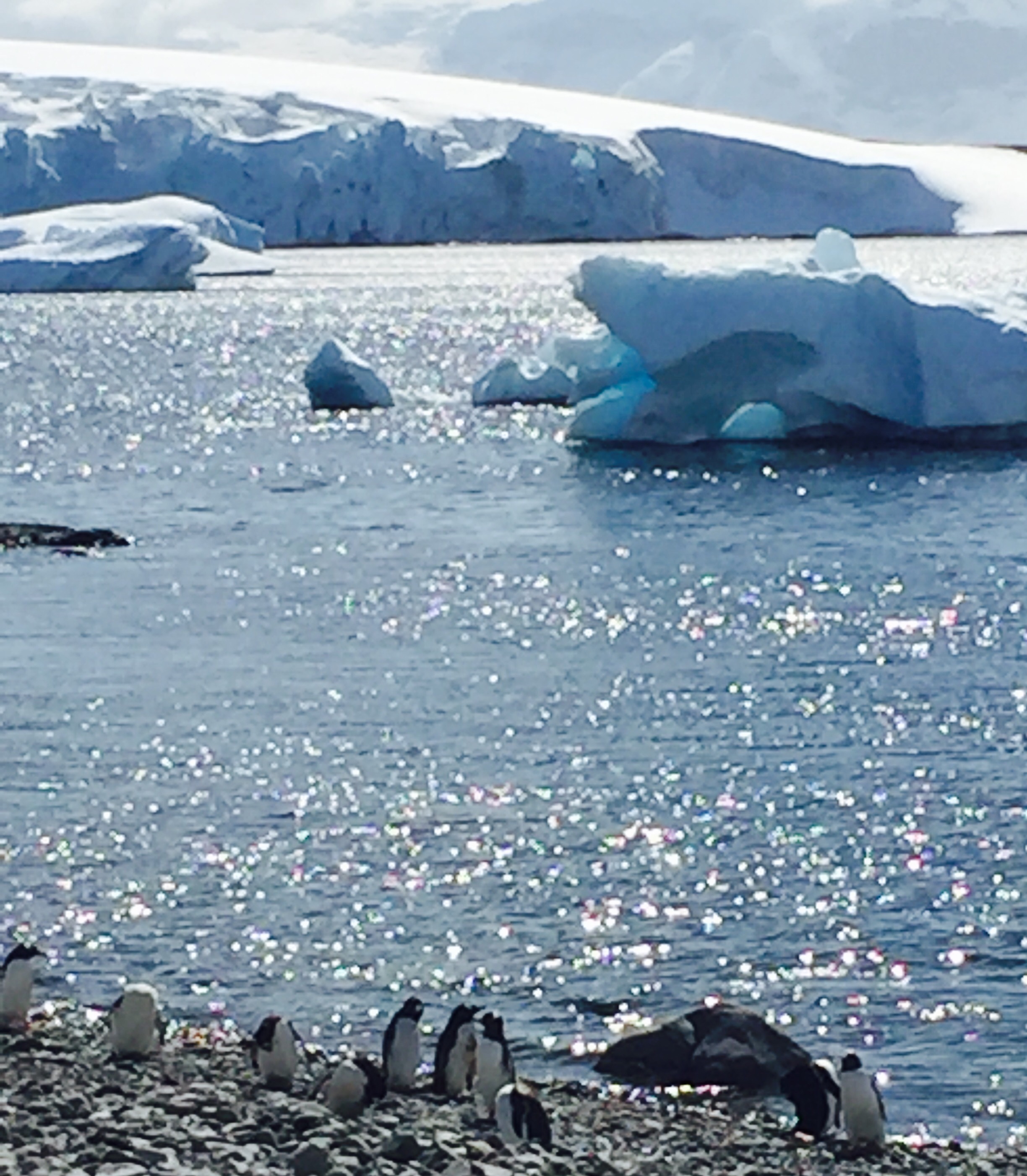 A famous body of water in the Antarctic Peninsula, "The Gerlache Strait" is a must see due to its spiky blue icebergs, humpback whale spotting, snow and mountains. It can be found between Anvers Island and the Danco Coast and is usually visited en route to Neko Harbour or the Lemaire Channel where ships cross the Antarctic Circle at 66 degrees.